Getting the best solar control window film for your Tampa area home means doing your homework.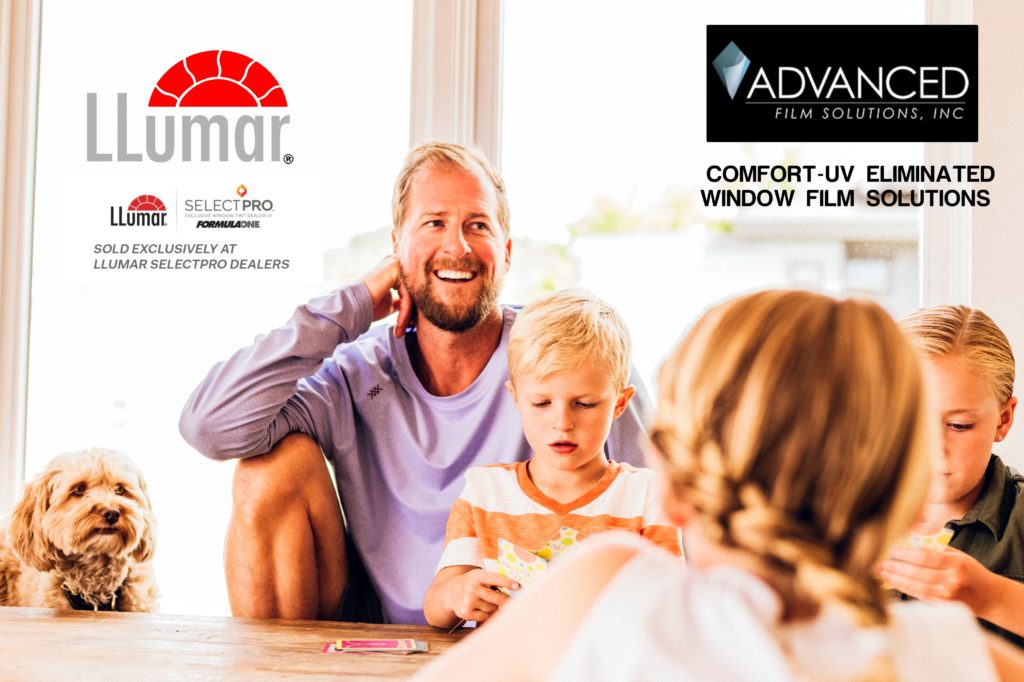 Advanced Film Solutions is Tampa, Orlando and Sarasota's leading window film installation company.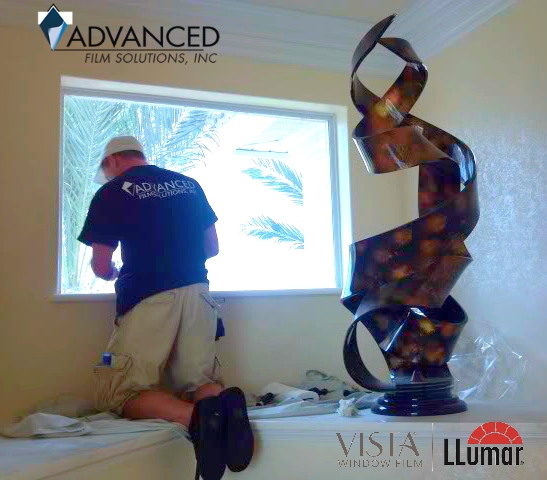 We install and promote the Eastman Chemical portfolio because of the depth of product line, adhesive clarity and technology superiority compared to any other window film manufacturer.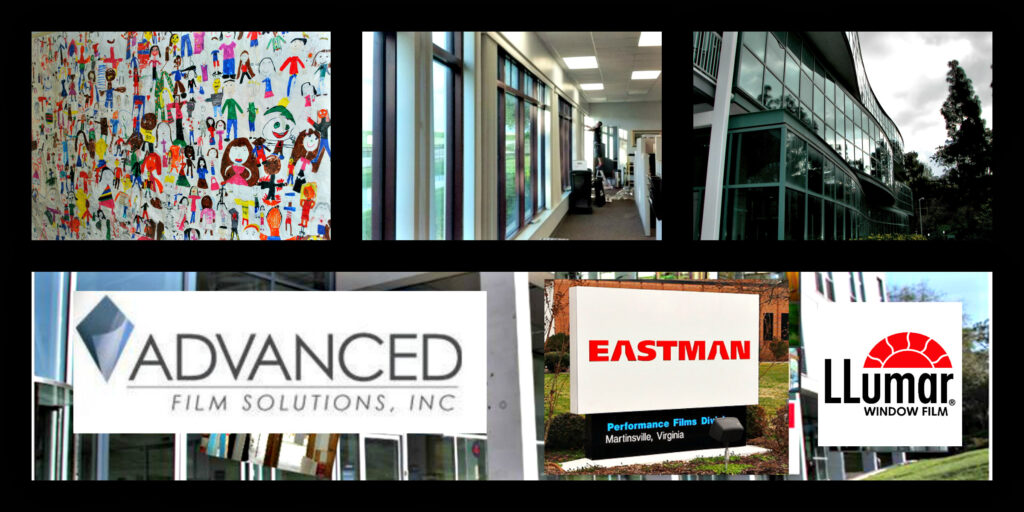 Eastman is the world leader in sales and experience.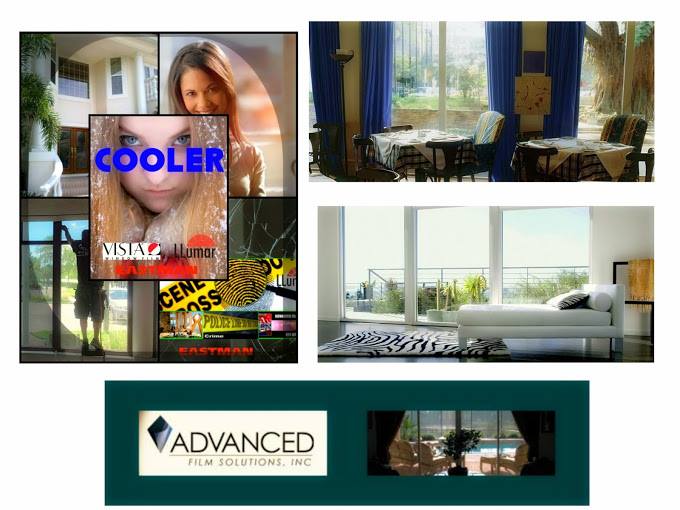 Leading brands like LLumar, Vista, Huper Optik and SunTek provide the best heat filtering choices.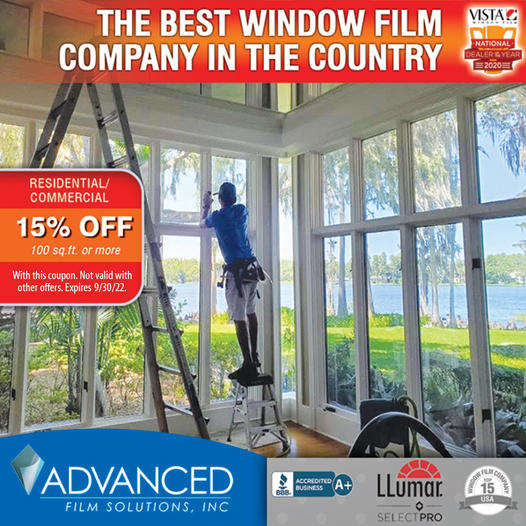 When temperatures soar above 90 degrees and the humidity is above 100% ( a typical day here in Tampa) there is no cooling down when the sun sets.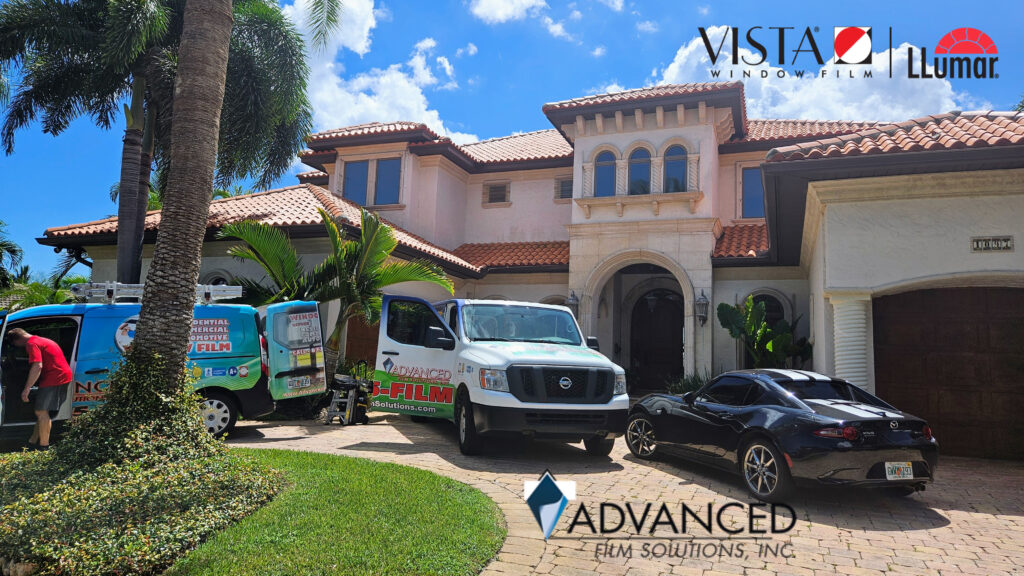 Keeping your home cooler is simple with our array of coatings.
There are solar films that stop 85% of the heat from entering your windows.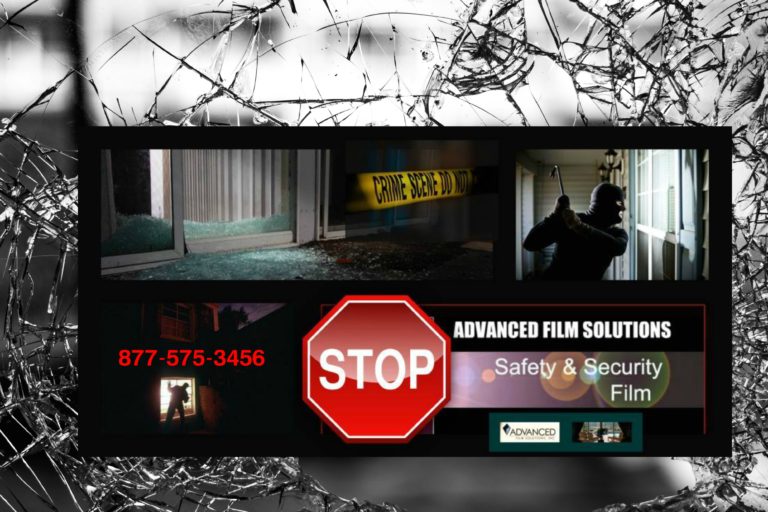 Lifetime warranty, unmatched clarity and the very best installations from our team that has earned eight straight Super Service Awards from Angie's List
Toll Free 877-575-3456