Tampa Bay, Orlando and Sarasota  offices bake all day thanks to constant heat and glare.
Blinds and curtains offer very little in terms of heat control because they don't filter out enough visible light or IR.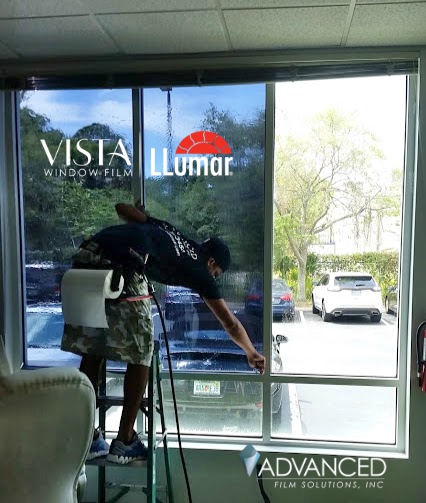 Window Film has documented positive results in eliminating heat, UV and glare.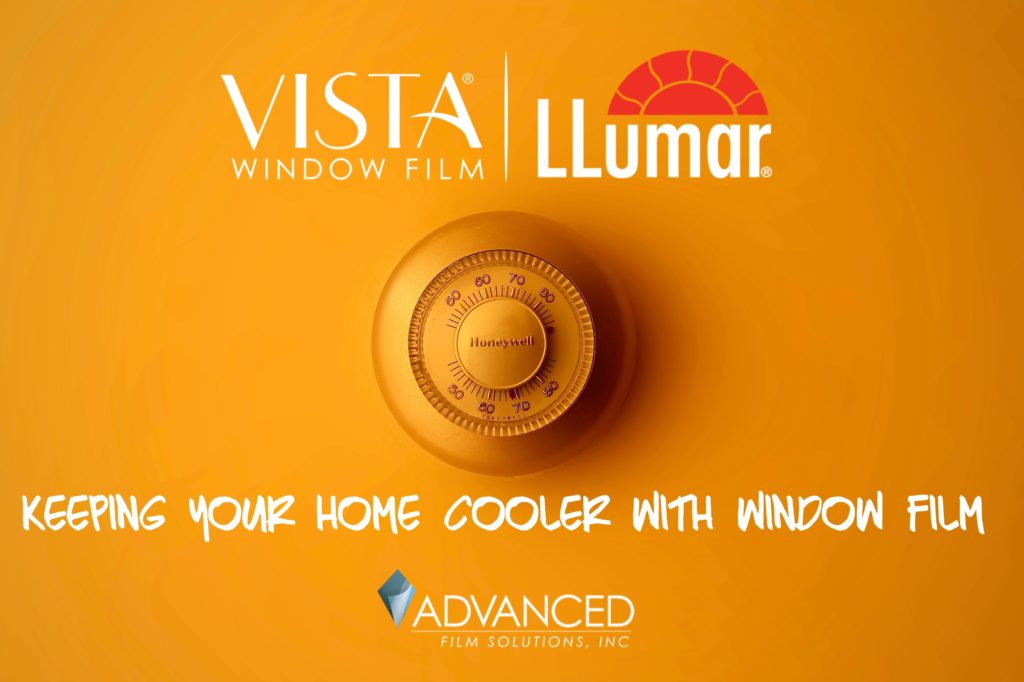 Advanced Film Solutions team of experts can customize the perfect solution to make your offices cooler and enable your employees and visitors to stay comfortable throughout the day.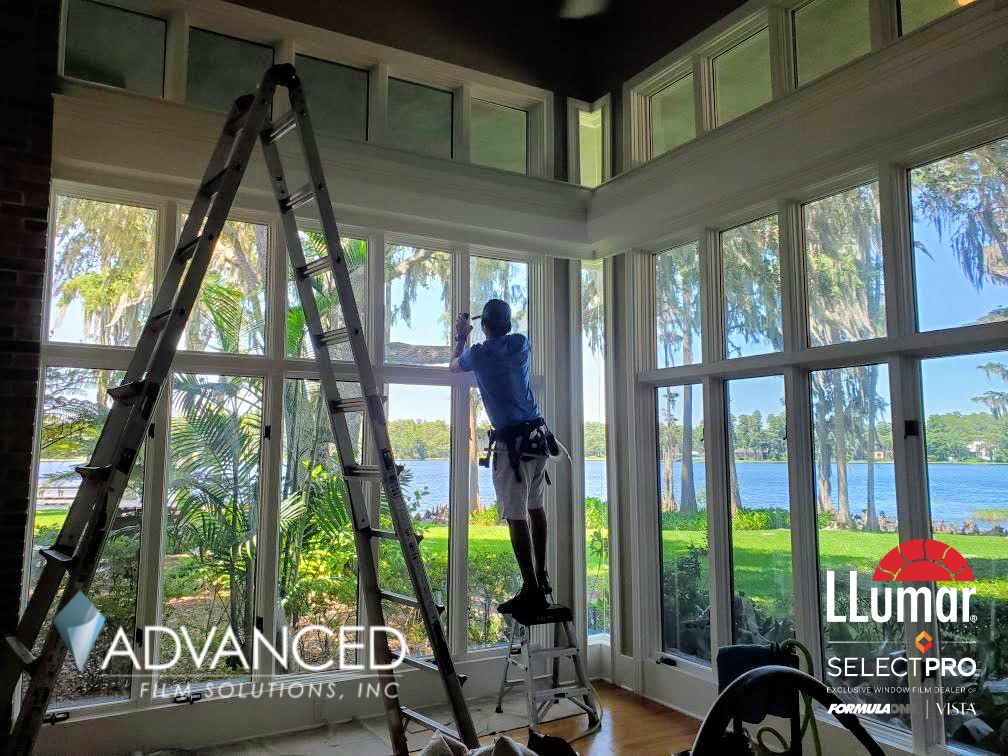 Solar filtering transparent films provide up to 85% heat elimination and UV is reduced by 99.9%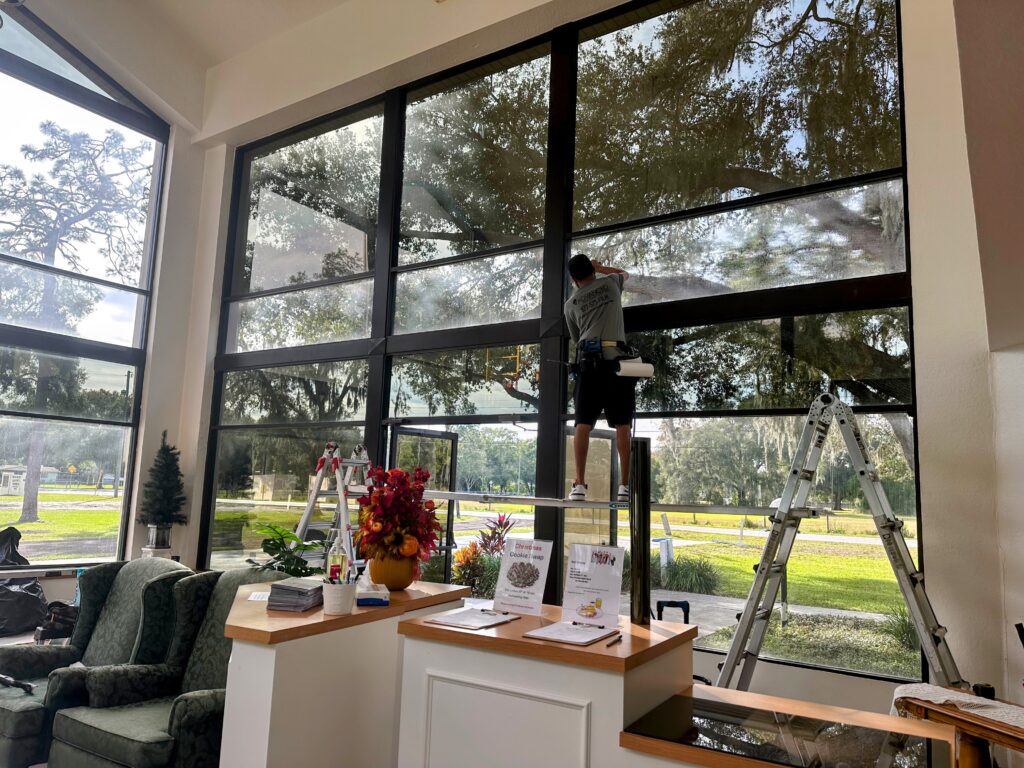 Privacy from the street can also be obtained with our complete line of reflective and dual reflective heat control coatings.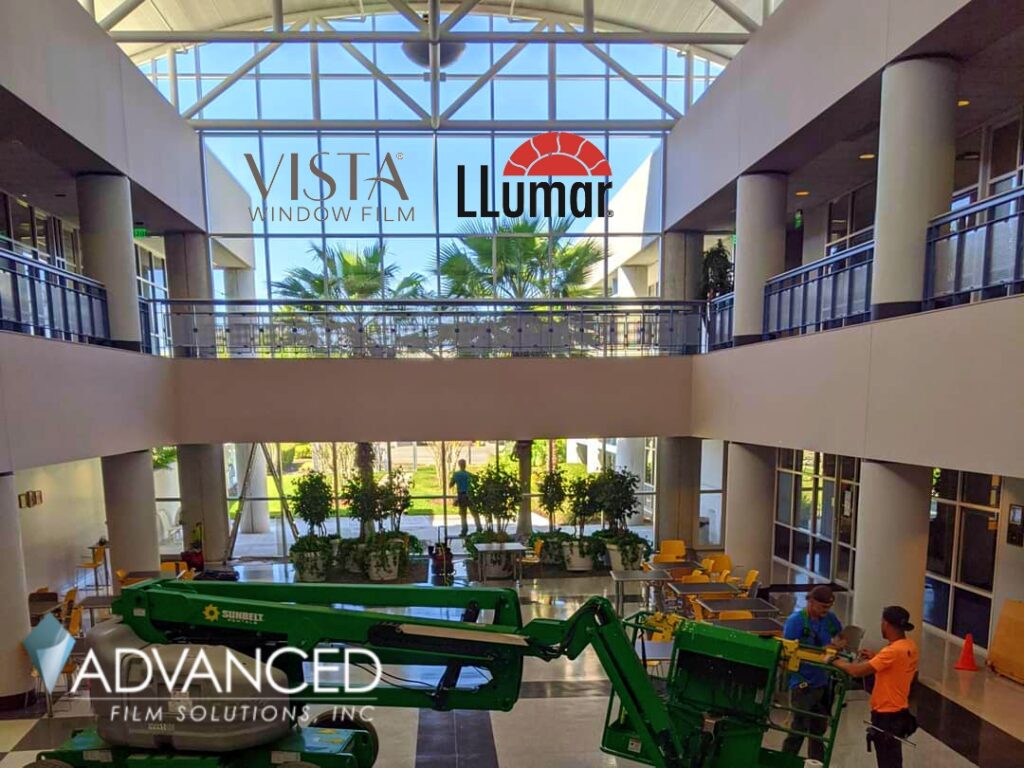 Streamline the appearance from the curb which improves the curb appeal of your building.
Privacy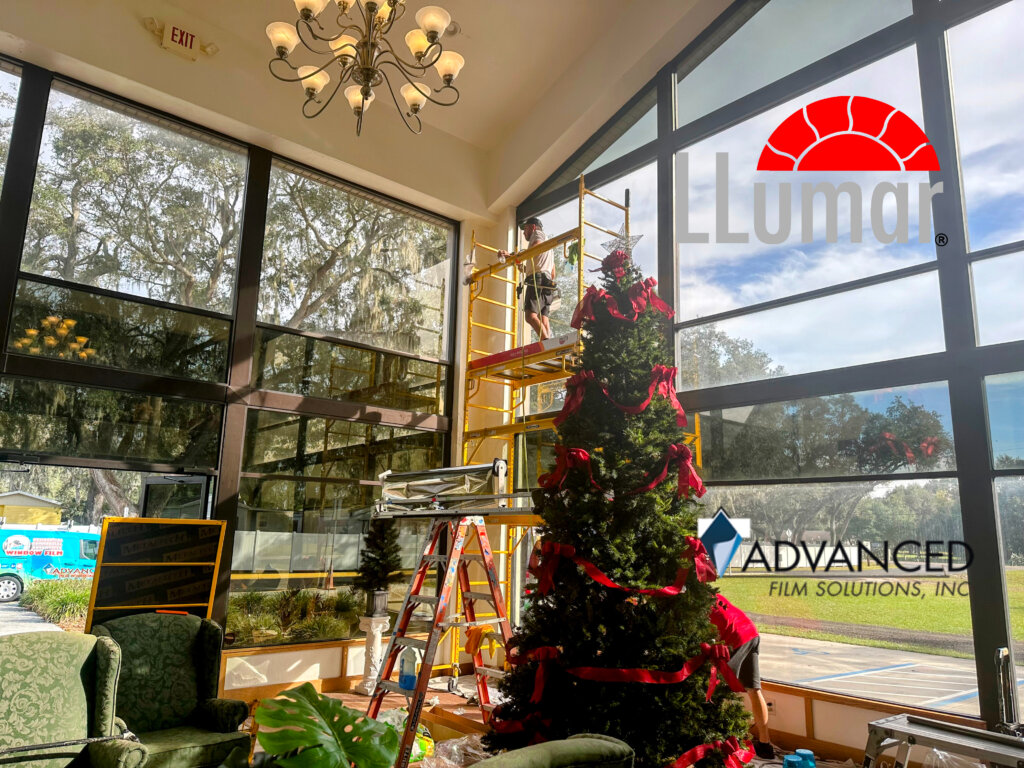 Security improved against smash and grab crime.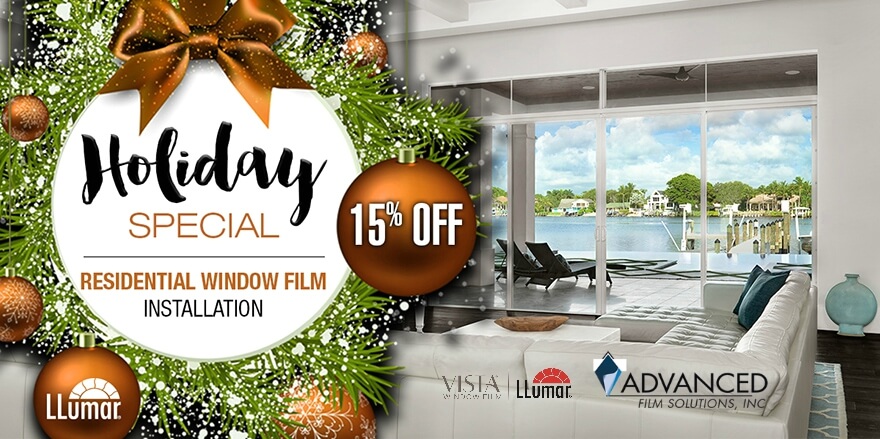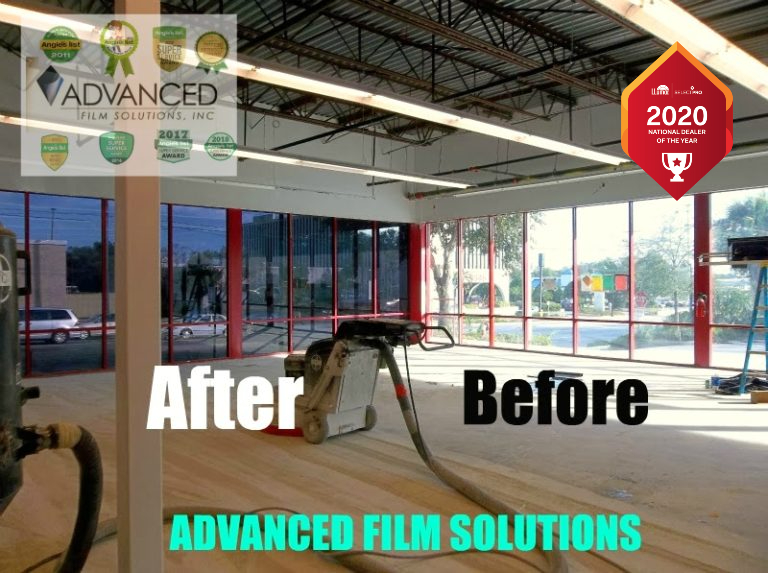 Lower cooling costs by 30% a month.
Payback in less than 2 years.
Commercial warranty of 15 years with our Eastman solar and solar security films.
Florida temperatures stay above 90 degrees for much of the year..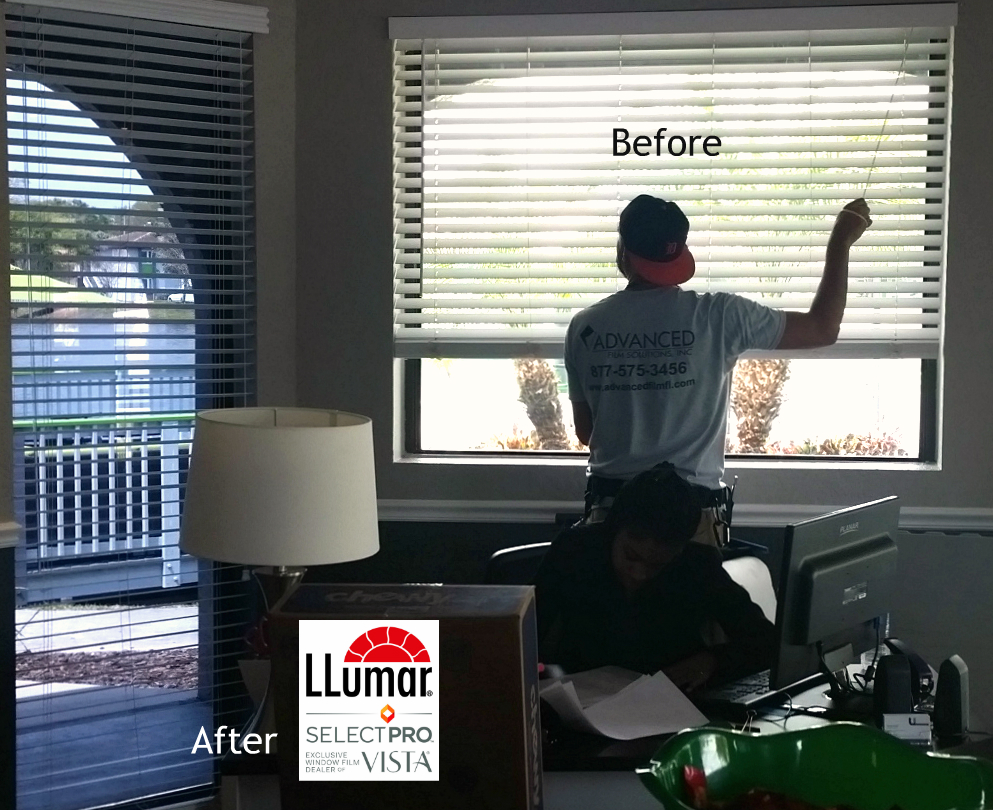 It's time to enjoy a cooler safer and comfortable workplace.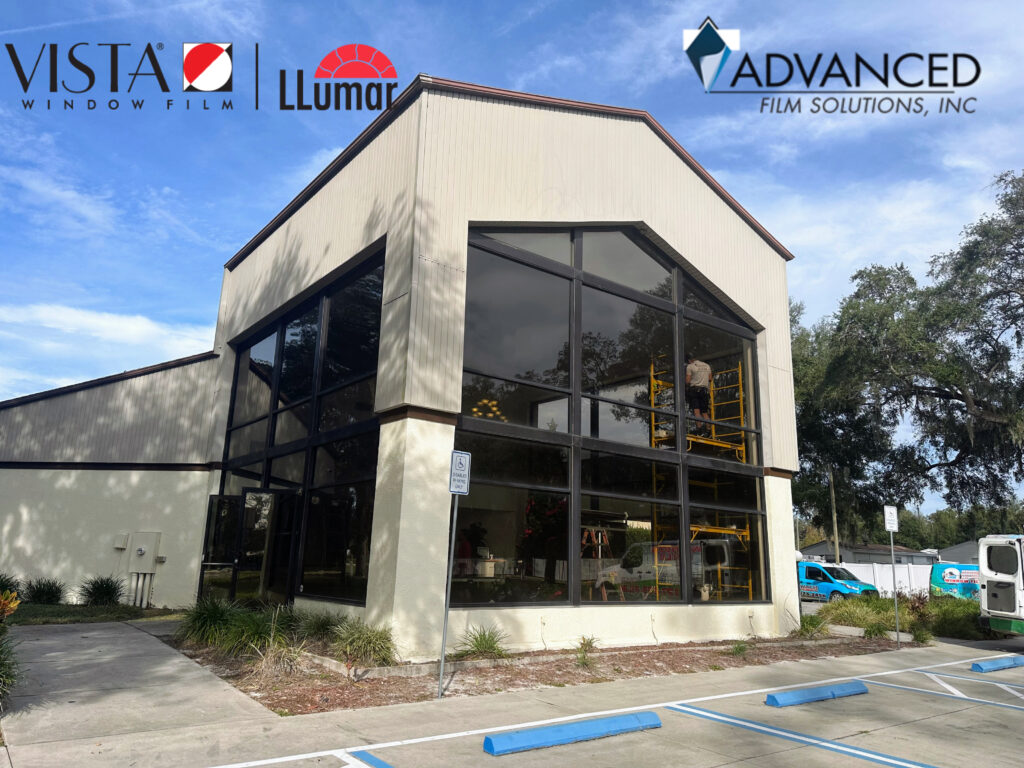 Toll Free: 877-575-3456