Keeping heat, glare and harmful UV from entering your home is serious stuff here in the Tampa Bay, Orlando or Sarasota Bradenton area.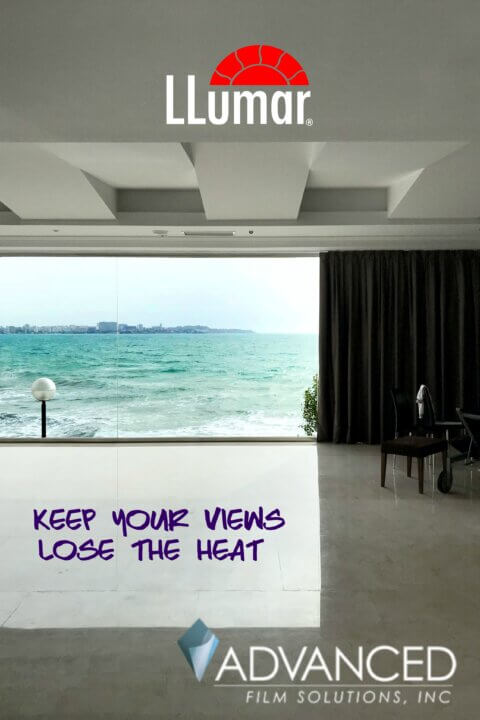 Many homeowners suffer with single pane clear glass windows and sliders.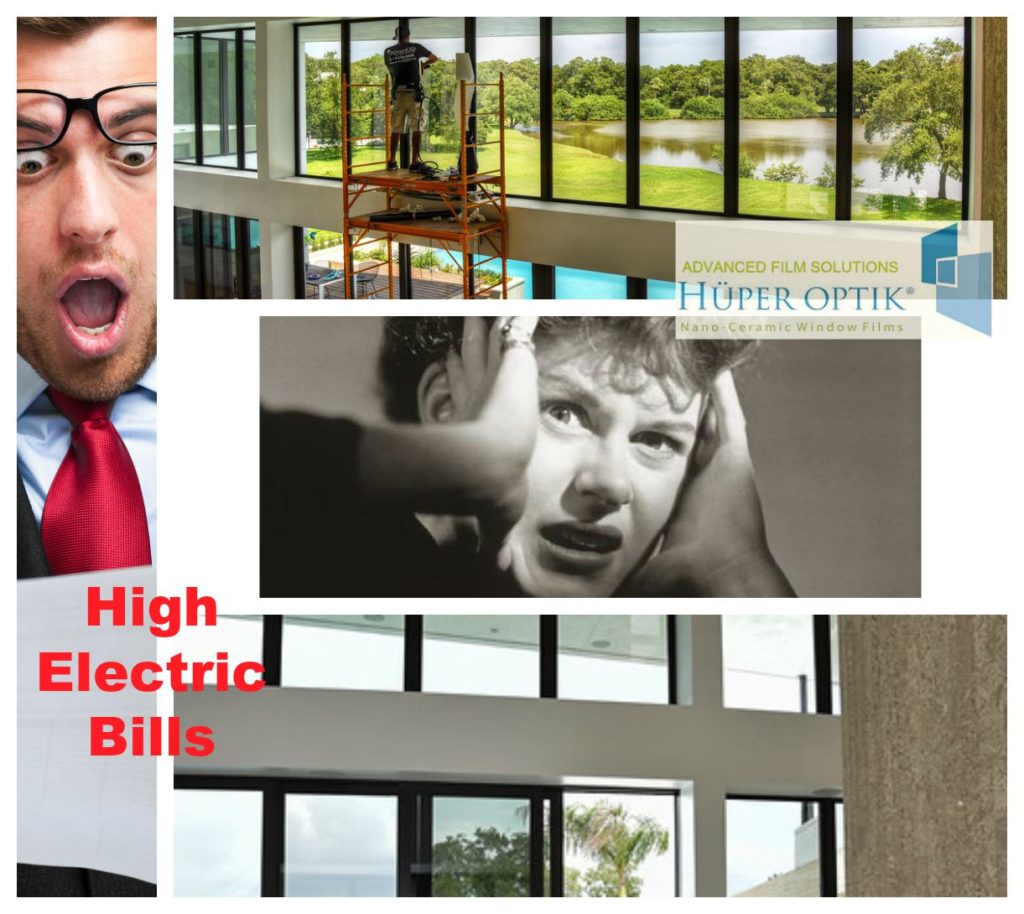 Drapes, shutters and blinds may offer privacy and some glare control but they provide very little relief from the everyday harsh Florida sun.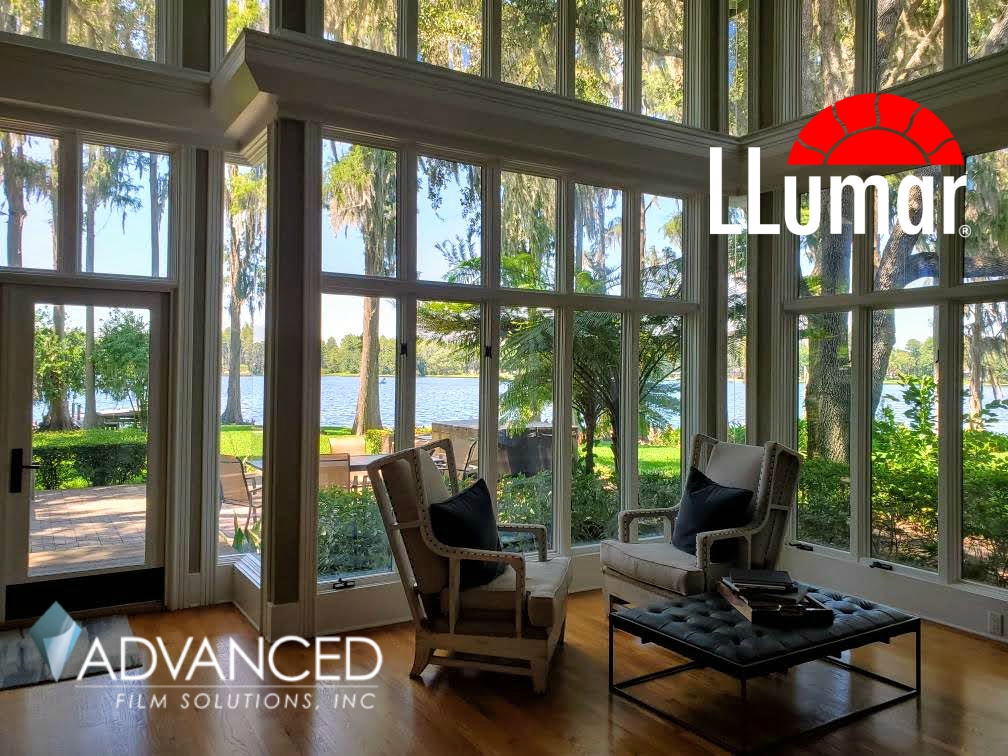 Replacing windows is a very expensive proposition and in many cases unnecessary.
Window film can stop 99.9% of the UV and up to 75%-80% of the heat.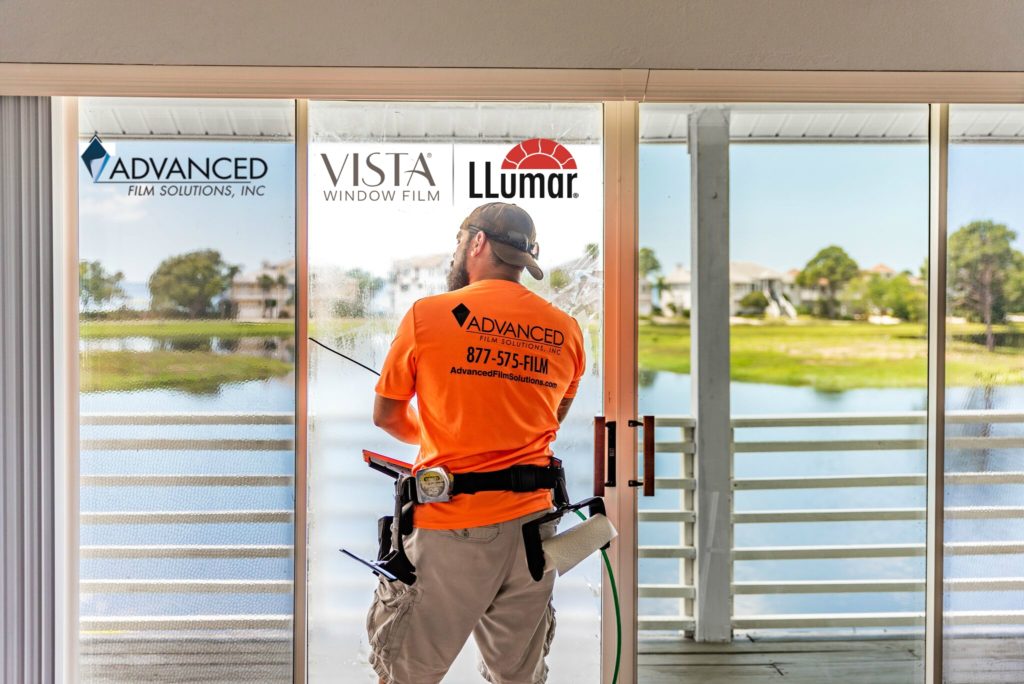 Advanced Film Solutions has the most complete portfolio of Eastman dual reflective films like LLumar and Vista.
These are energy efficient films that offer incomparable heat control.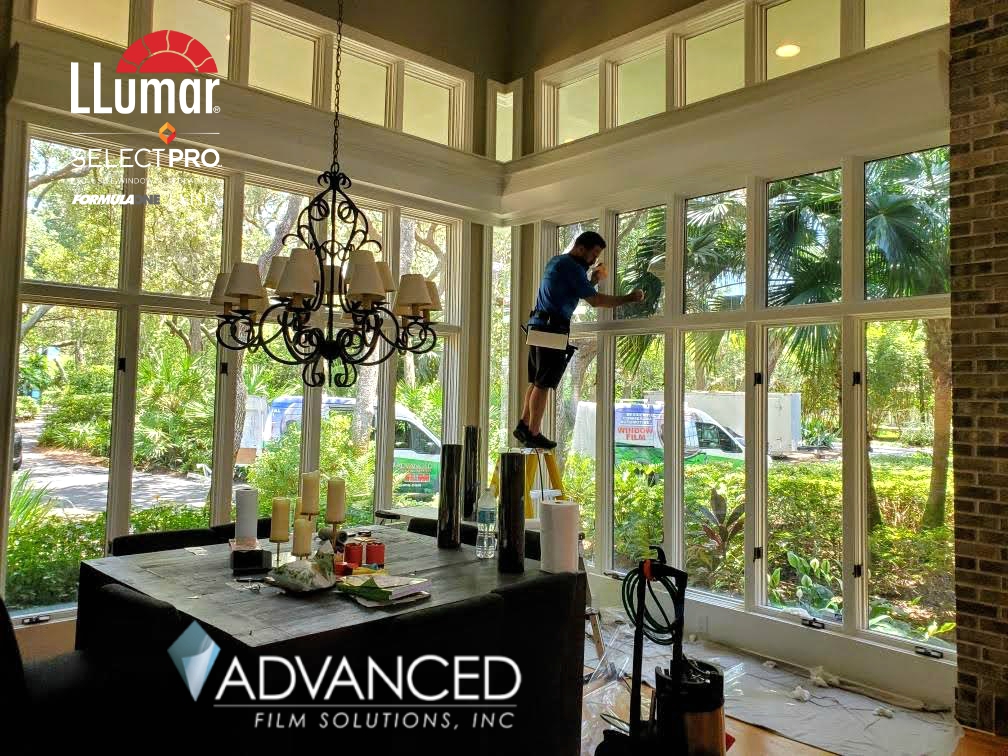 These films present a reflective appearance on the exterior face of your windows.
This can be a benefit when privacy is required but nevertheless there are many instances when the reflective appearance is not preferred or simply prohibited by your HOA rules or Deed Restrictions.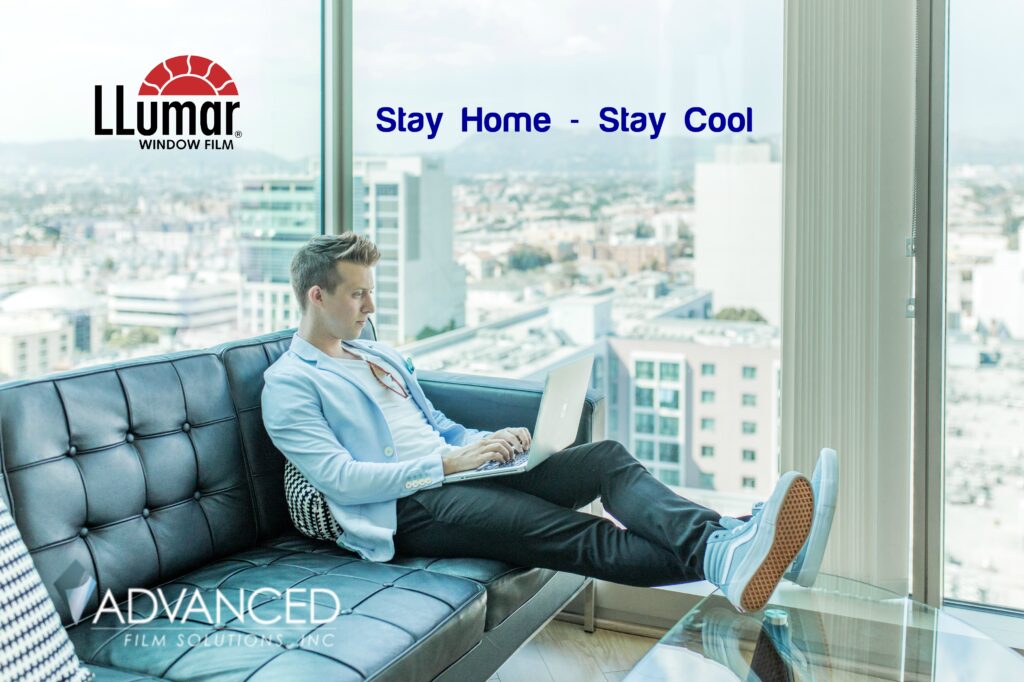 The solution is our Eastman Huper Optik series of nano-ceramic IR filtering coatings.
The Huper Optik films are dye free so the color is stable and won't fade over time. This is a significant advantage over the 3M prestige films.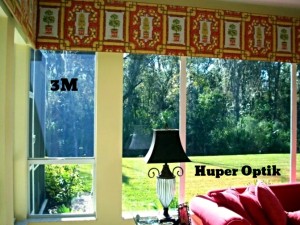 Huper Optik adhesive quality is vastly superior to the hazy adhesives used by 3M prestige

Huper Optik offers more light transmissions including darker 20%, 30% and 35% while 3M is limited to their prestige 40 in their darkest choice.
If glare is an issue (and when isn't it?) this is yet another superior advantage.
Both 3M and Huper Optik filter out IR wavelengths and of course both films work better at angles (this is a 3M sales tactic that has no merit in fact.)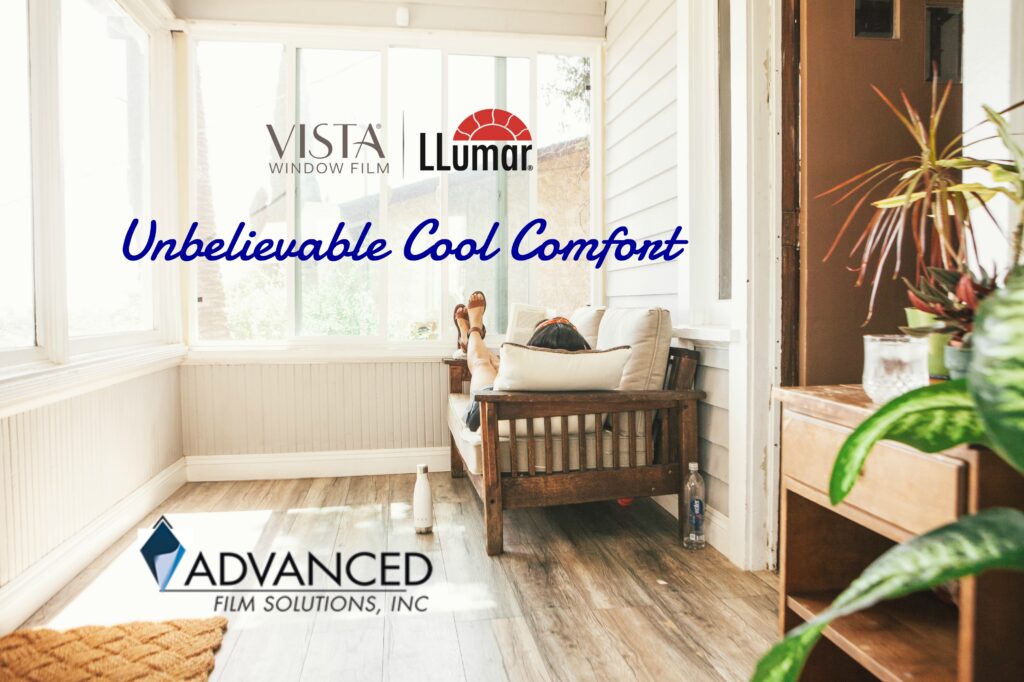 Huper Optik and 3M are NFRC certified so consumers can get objective performance comparisons by referring to this quasi-governmental agency.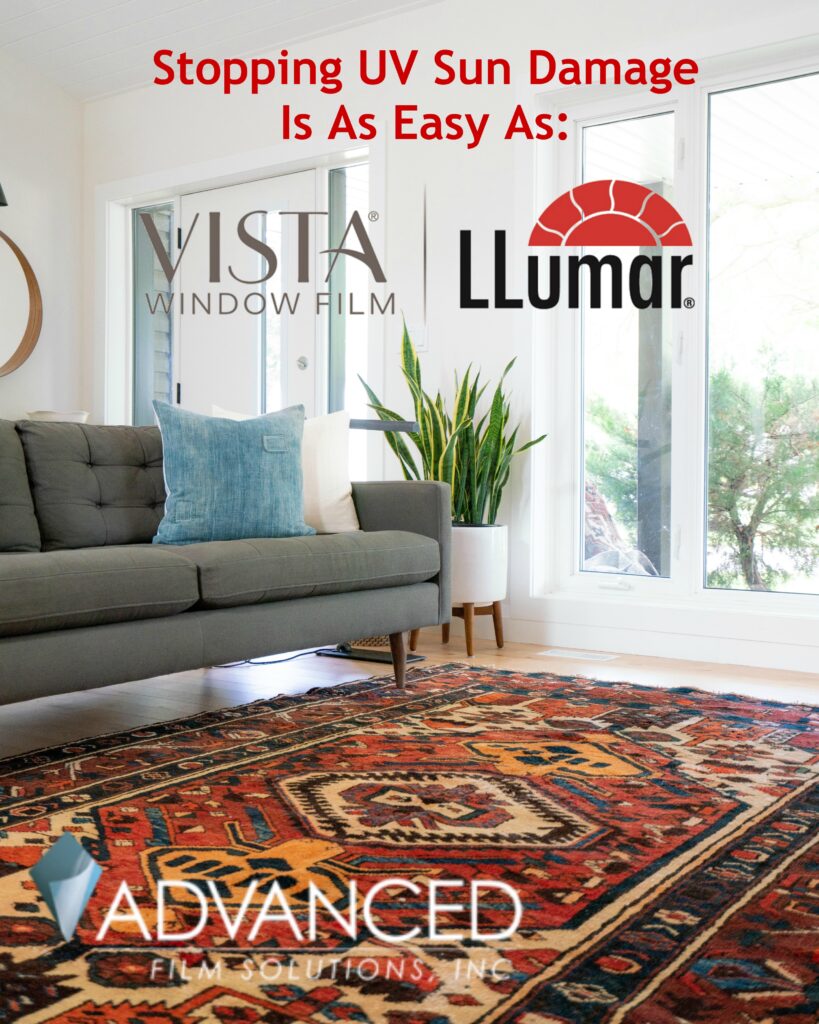 We are happy to provide free estimates and sample films for your HOA approvals.