Advanced Film Solutions provides solar control window film that filters out heat by as much as 85%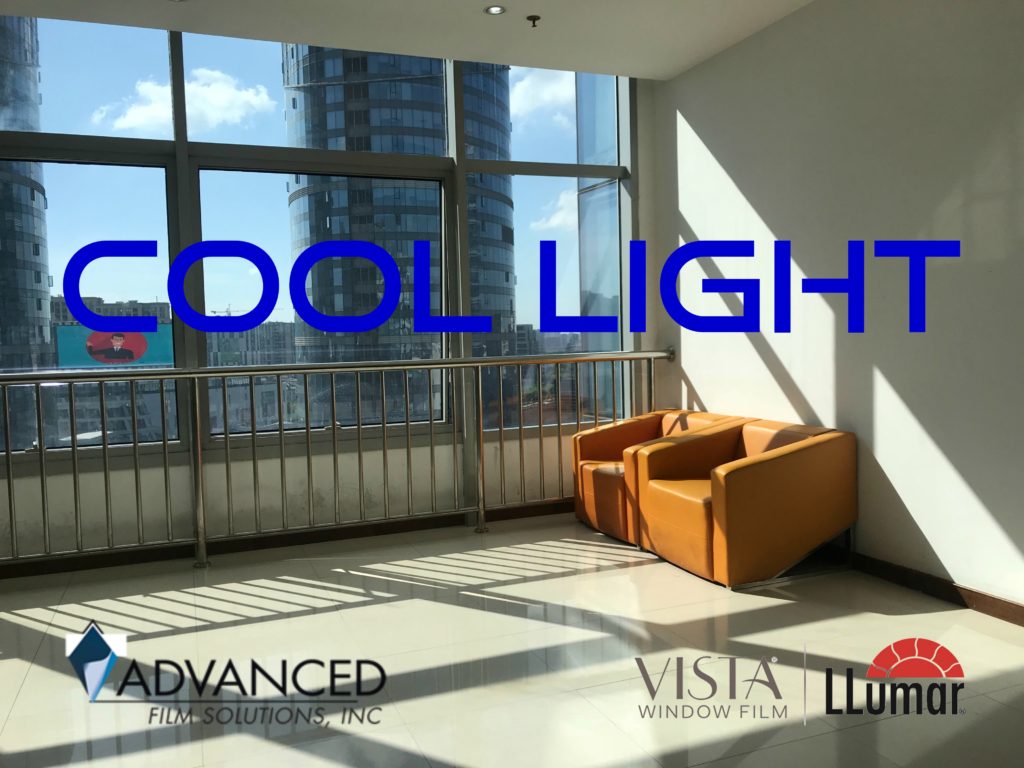 When we eliminate that much heat your air conditioning system won't work as long or as hard in getting the remaining heat out of your home or office.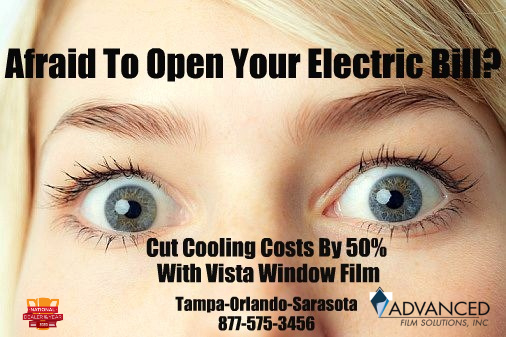 The net result is lowered cooling costs that show up on your electric bill bottom line with savings as much as 30-35% per month.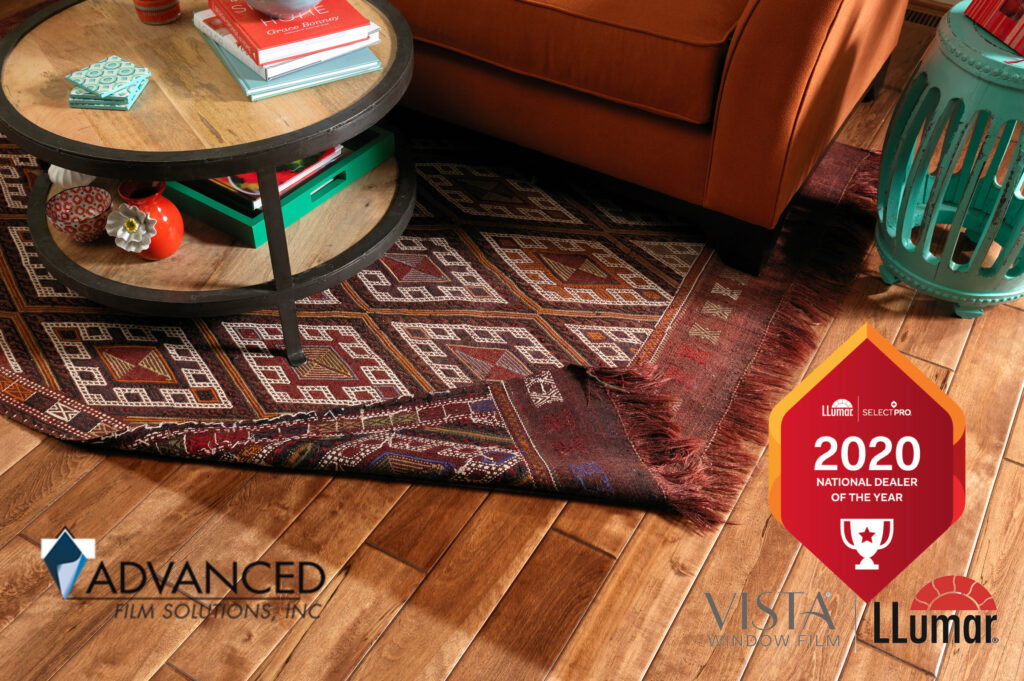 Additionally all of our window film solutions factor out 99.9% of the UV rays that damage your furnishings, paintings, carpets and wood floors and carpets.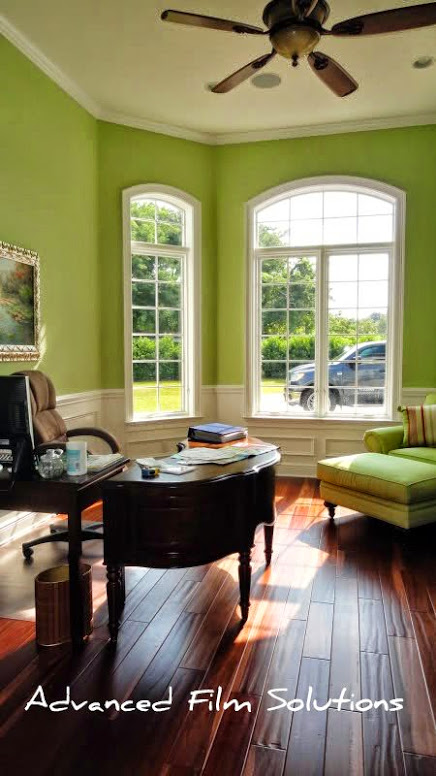 These durable coatings won't limit your views since they are transparent and available in a wide range of light transmissions.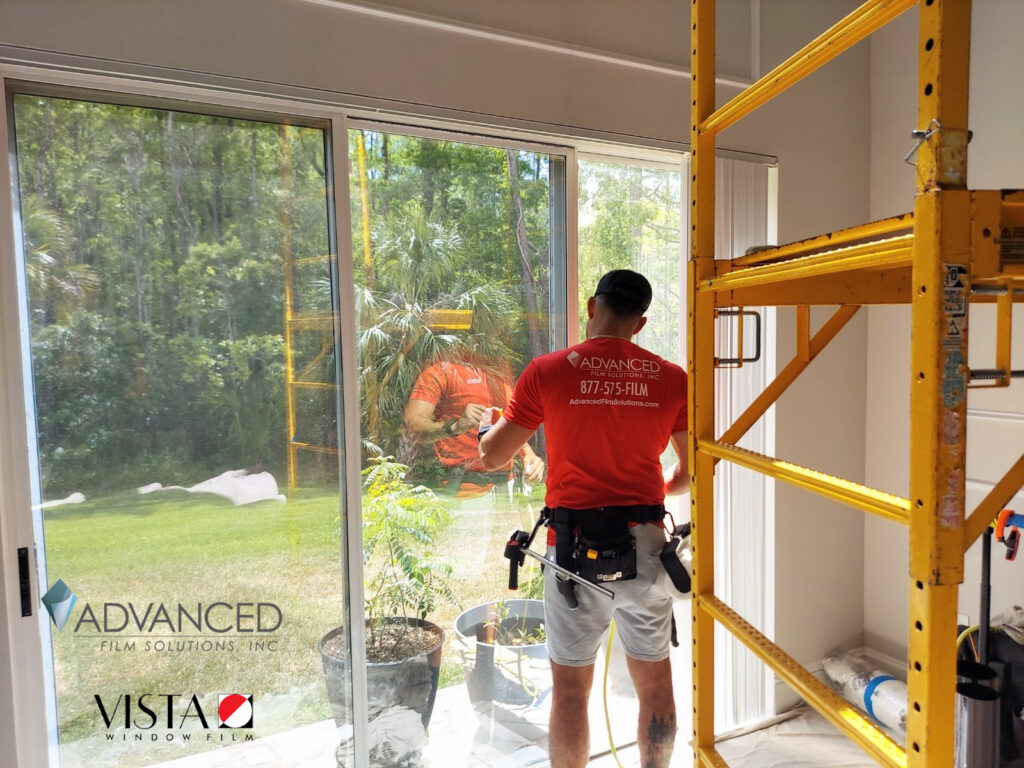 Thicker security versions will stop the heat while providing security against forced entry and smashed glass.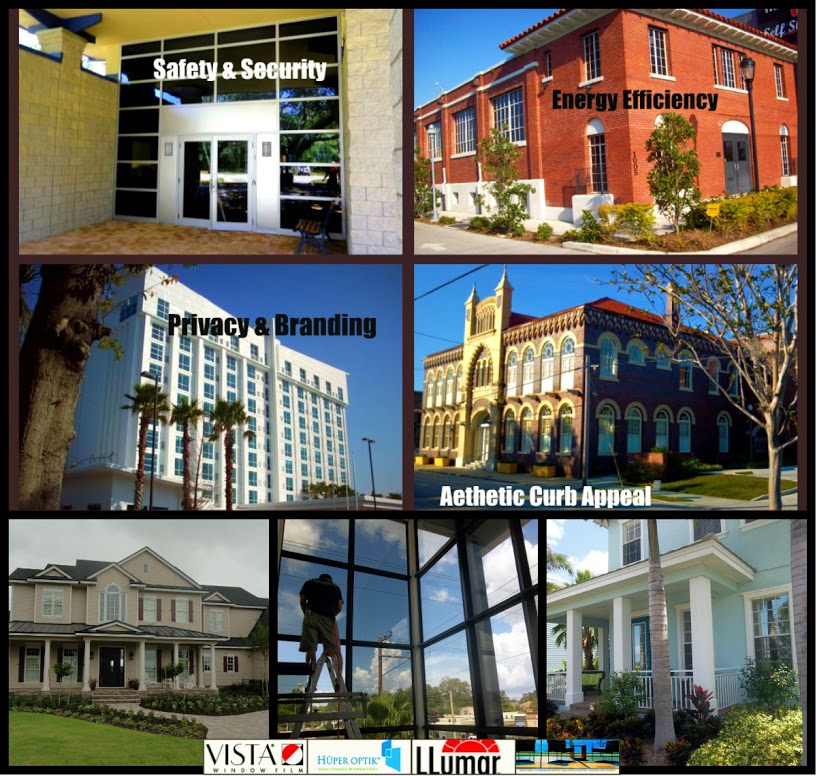 Advanced Film Solutions team of expert installers covers a wide geography from Tampa Bay north to Hernando county, east to Seminole County and East to Pinellas, Manatee, and Sarasota.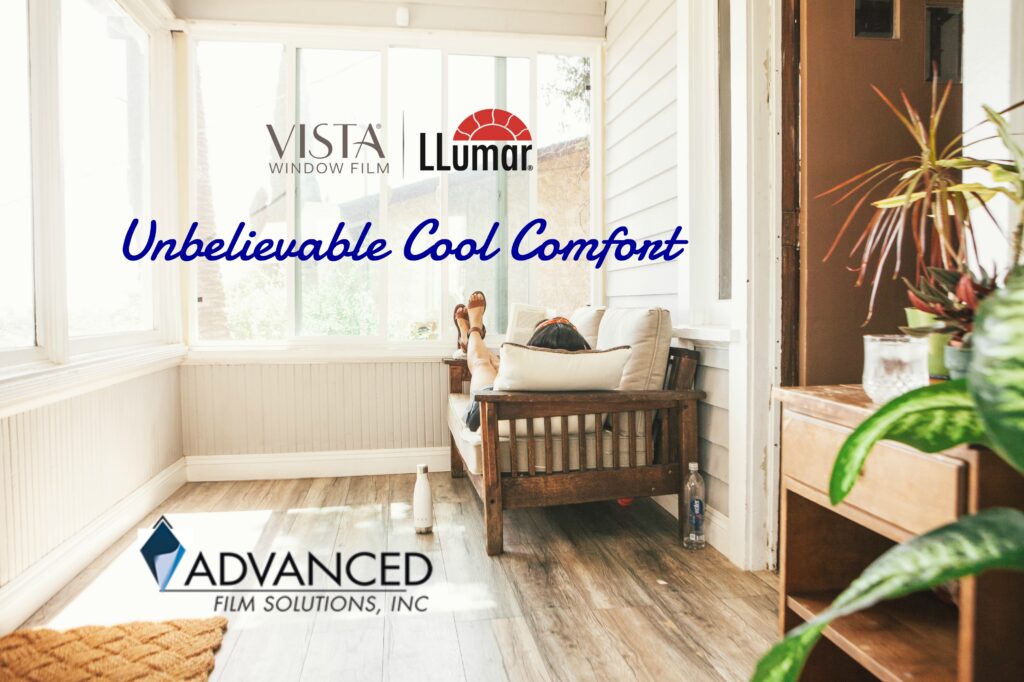 Get a no cost free estimate by calling our offices toll free at 877-575-3456