Window film is one of the most practical and affordable energy upgrades any homeowner can implement to make their home more comfortable and lower monthly energy costs.
Advanced Film Solutions will be exhibiting at this weekend's Tampa Bay Home Show.
This will be the 12th straight year that we have attended.
Window film experts will readily admit that our solutions are not as well known as we would prefer.
Sure we have done thousands of homes and commercial offices throughout the years; but many homeowners remain unfamiliar with this elegant solution.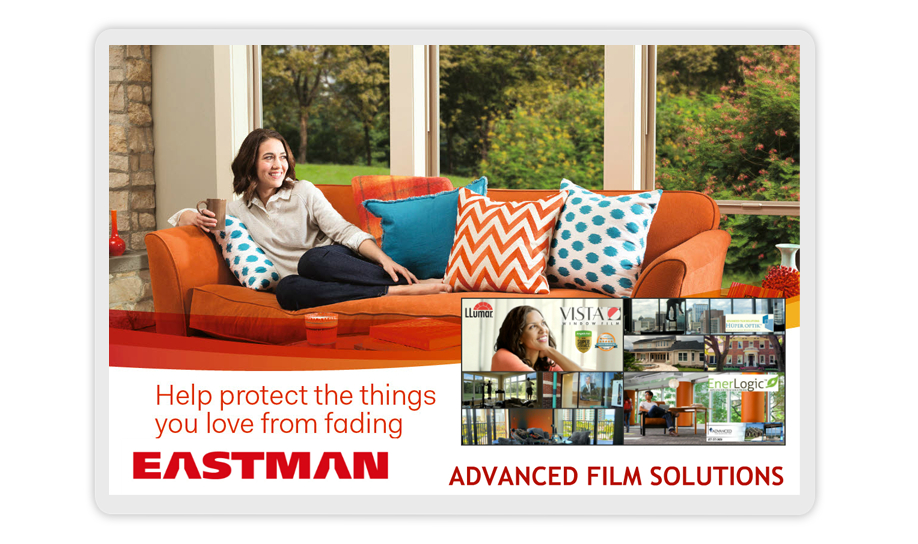 Consumers may be considering costly window replacement when all they really needed was an application of our thin transparent coatings warranted for a lifetime!
Lifetime warranty.
Eliminates harmful UV by 99.9%
Stops glare
Provides increased security.
Lowers cooling costs by 50%
Once you determine that window film is an avenue to research the next decision will be which company to choose for the best value?
We highly recommend our team!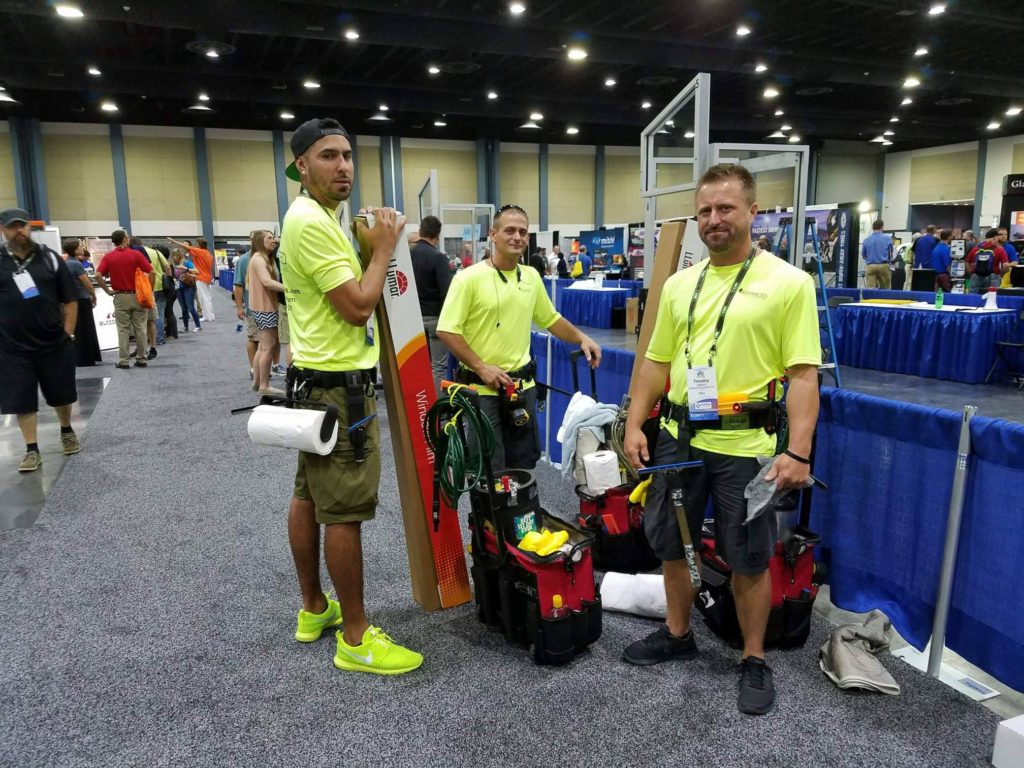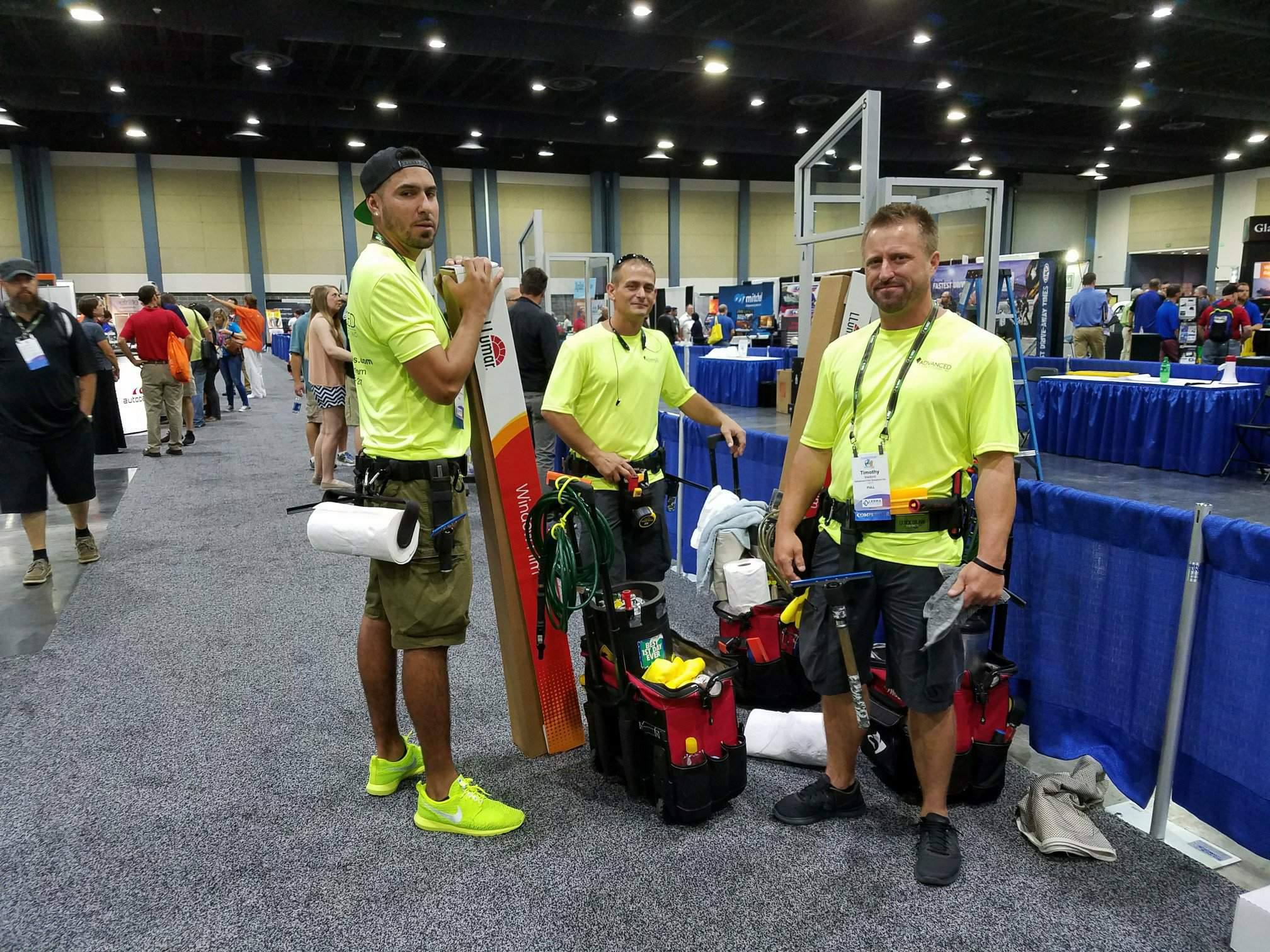 Stop by and visit our booth at the Florida State Fairgrounds this weekend.
Show Hours
Friday, Aug 31: 11:00am – 6:00pm
Saturday, Sept 1: 11:00am – 6:00pm
Sunday, Sept 2: 11:00am – 5:00pm
Monday, Sept 3: 11:00am – 5:00pm
Advanced Film Solutions is Tampa Bay, Orlando and Sarasota's Eastman LLumar SelectPro, Vista, Huper Optik window film installation company.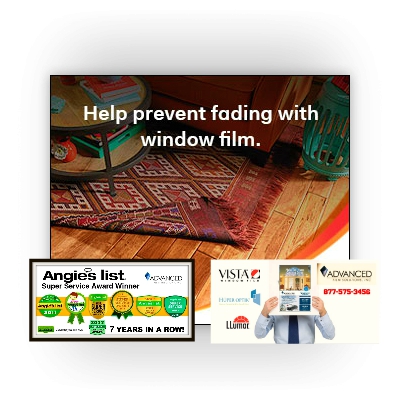 We have earned the Super Service Award from Angie's List for seven straight years and an A Plus with the Better Business Bureau.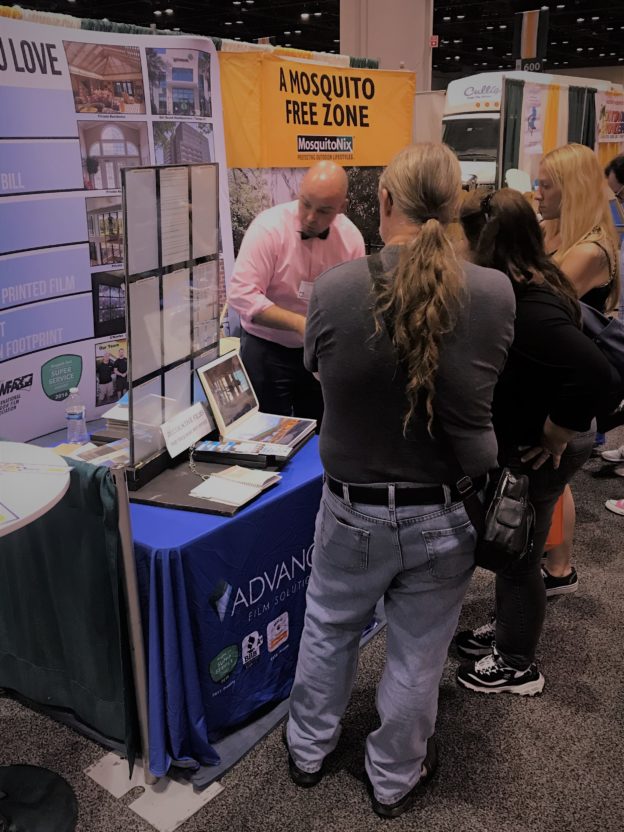 Our team of sales and installers is the best in the business and our experience, including 33 years with 3M is at your disposal.
All of our films are NFRC certified for performance expectations.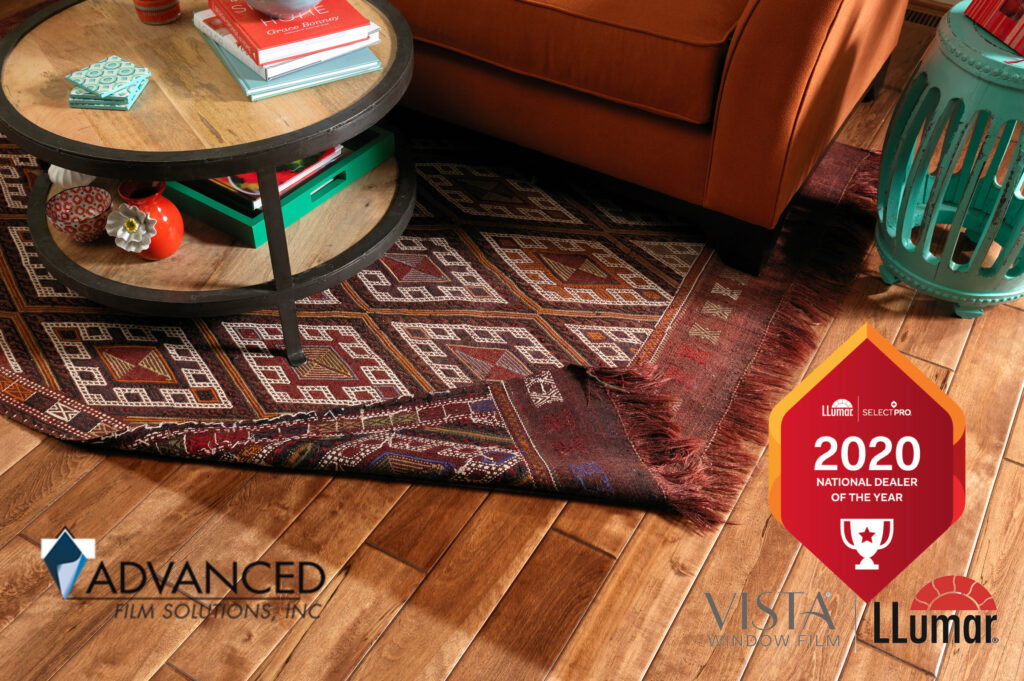 We deal in facts rather than French fry lamp tricks or ridiculous claims about working better at angles or stopping 97% of the heat.
Our coatings are built for maximum optical clarity and performance.
We have more choices, more light transmissions and more films that meet deed restrictions and HOA rules.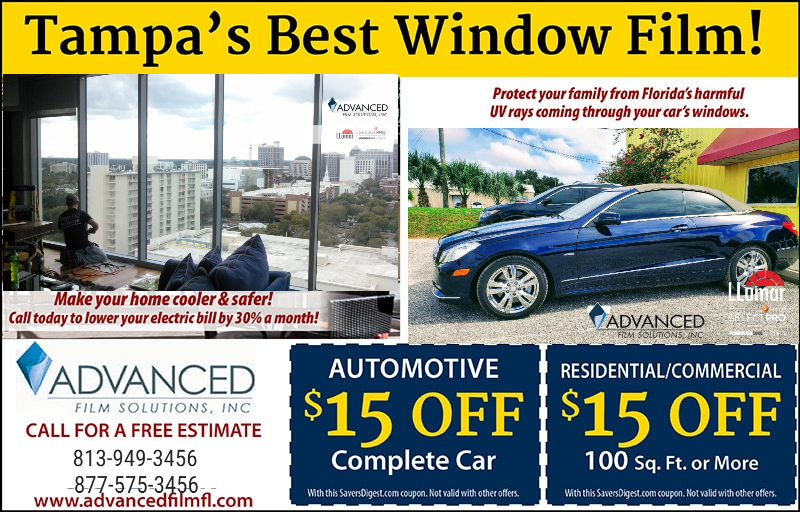 Call our office at 877-575-3456 and compare.